Box and Tray Formers TEC NINE TRAY 1500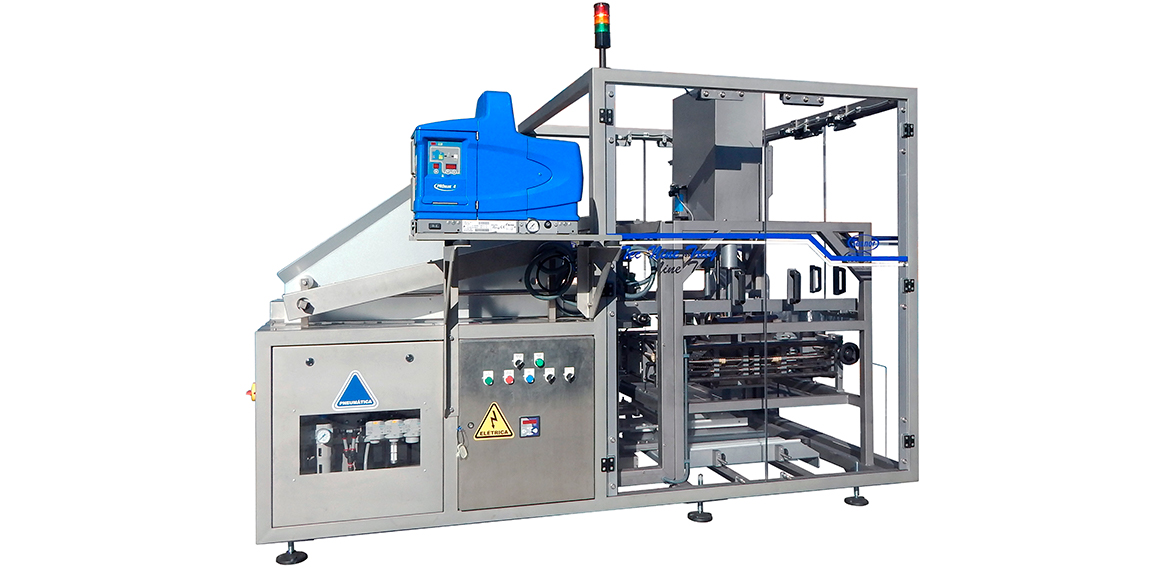 The TEC NINE TRAY 1500 model
"SIMPLE WAY TO ERECT A DISPLAY"
The TEC NINE TRAY 1500 is built in a sturdy structure. It has a convenient box magazine on an exact hight for feeding, that helps on the replacement of boxes. A pneumatic system removes the box from the magazine and, using chains with flights, the box is brought until the assembling area.  On this path, a pistol applies hot melt on the box. Right after the box insertion in the forming area, a sensor detects the presence of it and a sturdy former goes down and builds the box. The cycle is repeated and the speeds can reach up to 30 boxes per minute – depending on the amount, the number may vary. The greatest advantage from TEC NINE TRAY 1500 is its horizontal magazine and the box transportation system made by a flight belt conveyor. This system avoids some irregularity that may come on the box.
CHARACTERISTICS
Range and maximum speed: up to 30 boxes or trays per minute.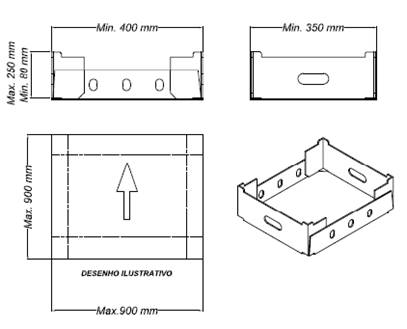 Dimensions of the display
LENGTH
WIDTH
HEIGHT
MINIMUN
400
350
80
MAXIMUM
900
900
250
Sturdy built
Welded with 02 paint components
Compact layout
Clean design with easy access to all sides of the machine
Doors with polycarbonate protection and emergency stop switch in all doors
Machine Construction (Right or Left)
Quick change of shape with handles
Ergonomic Magazine
Horizontal Magazine with traction on the base of the display
Easy access for supplying
It can be fed with the machine in motion
Low level sensor
Electronic
Light tower indicating the machine status
Communication with the production line
PLC Allen Bradley
Frequency Inverter to increase or decrease speed
Security
Equipment manufactured following NR12 (Brazilian labor technical regulations) with technical report and the ART (Anotação de Responsabilidade Técnica – Technical Term of Responsibility)
Protection doors made with polycarbonate and security micros in all doors
Zero access on movable parts
Emergency buttons on both sides of the machine
Efficiency
Mechanical arm for display opening
Quick change of shape with handles
Level sensor on magazine
Tape rupture sensor
Venture System for removing boxes with auto cleaner system